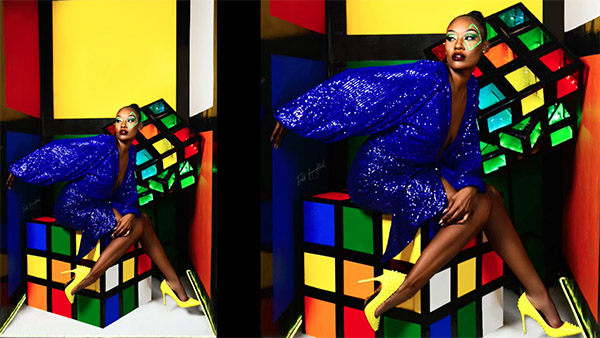 Come behind the scenes of creative editorial photoshoot with photographer Todd Youngblood. This editorial photo series constructed using DIY props to create a small but usable photo space. This particular photography set was inspired by the toy many of us grew up playing with. All of the creative photo sets in this series were constructed using painted wood cutouts and cardboard along with led lights.
Model | Tara
Clothing | Edgygal Boutique
Makeup | Crystal Jennings
Hair | Shamira Ray
Video Assist | Ty Harris
Photographer | Todd Youngblood
Studio | Todd Youngblood Photography Studio in Charlotte NC
In the fashion world, the meaning of editorial photography is significantly more confusing than it is for fashion photography.  A few people say editorial photography is the sort of photography that backings the printed word, i.e. in the magazines as a major aspect of a component, isolate from the "hard news". Most fashion editorials in magazines don't have message other than the credits.
Written by: BlessedX2
Not all editorial must be outdoors,  in a particular area or have a great deal of props. Some can be as basic as a dark backdrop paper. In fact, shooting a model before a consistent dim backdrop can be extremely editorial relying upon the lighting, garments, makeup, and so on. The use  likewise incorporate creative makeup, hair or embellishments. Fashion editorials are typically much styled and give a significant imaginative freedom to the photographer.